Photo by Francesca Carol Rolla.
Leman, Sandra and I met during "DIS-SENSUS", the Venice International Performance Art Week Summer Class 2019, which took place at C32 performing arts work space, Forte Marghera, Venice (IT).
dis-sensus
with Leman Daricioglu and Sandra Stanionyte

2019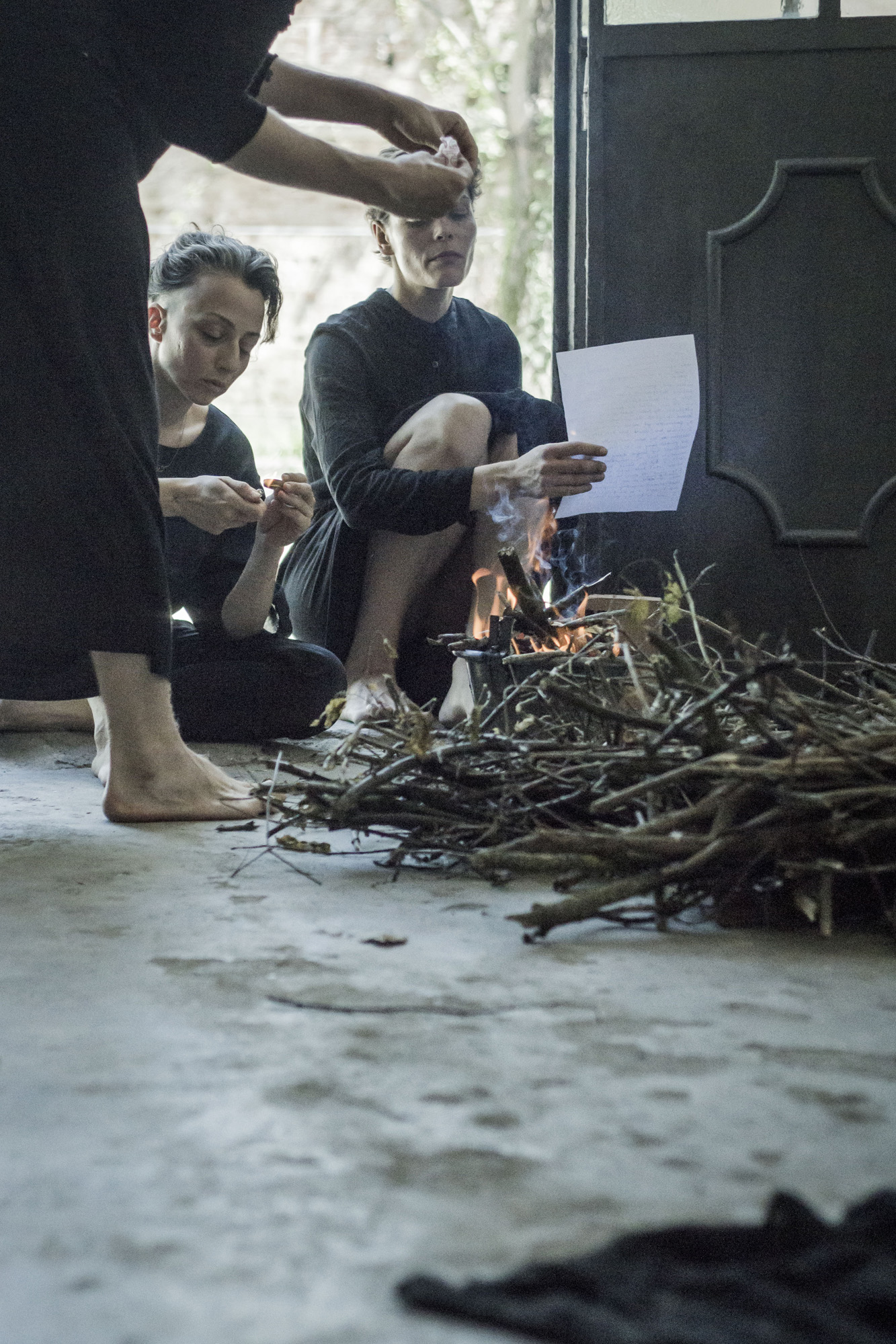 Photos by Fenia Kotsopoulou.
A series of collaborative ritual actions, each surprised and thrilled by the trust and sensitivity of the others, culminating in a 9 hour performance. Memories, desires and impulses bled together, sharing stories of hope and loss. Caring for the others.
Leman has written:
crossing lines ritual. as trio.

we're coming from three totally different countries
(Sandra living in Amsterdam, from Lithuania, Joseph from London, me from Turkey),
even though our memories are not suitable to remember everything
we carry all the past and current stories of geographies we passed by in our bodies
as the burdens on our shoulders, our chests,
we bleed, we fall, we walk on our balls of our feets, we burn
we, memory, flesh, blood, feets, shoulders, queer bodies, burdens, targets, histories, losses, borders,
can we fly free?


Photo by Francesca Carol Rolla.