All photos by Jemima Yong.
Here Comes The Sun
was a collaboration between Joseph Morgan Schofield, Es Morgan (dramaturg) and Nat Norland (composer). It was supported with public funds by Arts Council England, and supported by ]performance s p a c e[, LADA, Chisenhale Dance Space, Mother's Ruin and Pilot Nights.
Here Comes The Sun
2019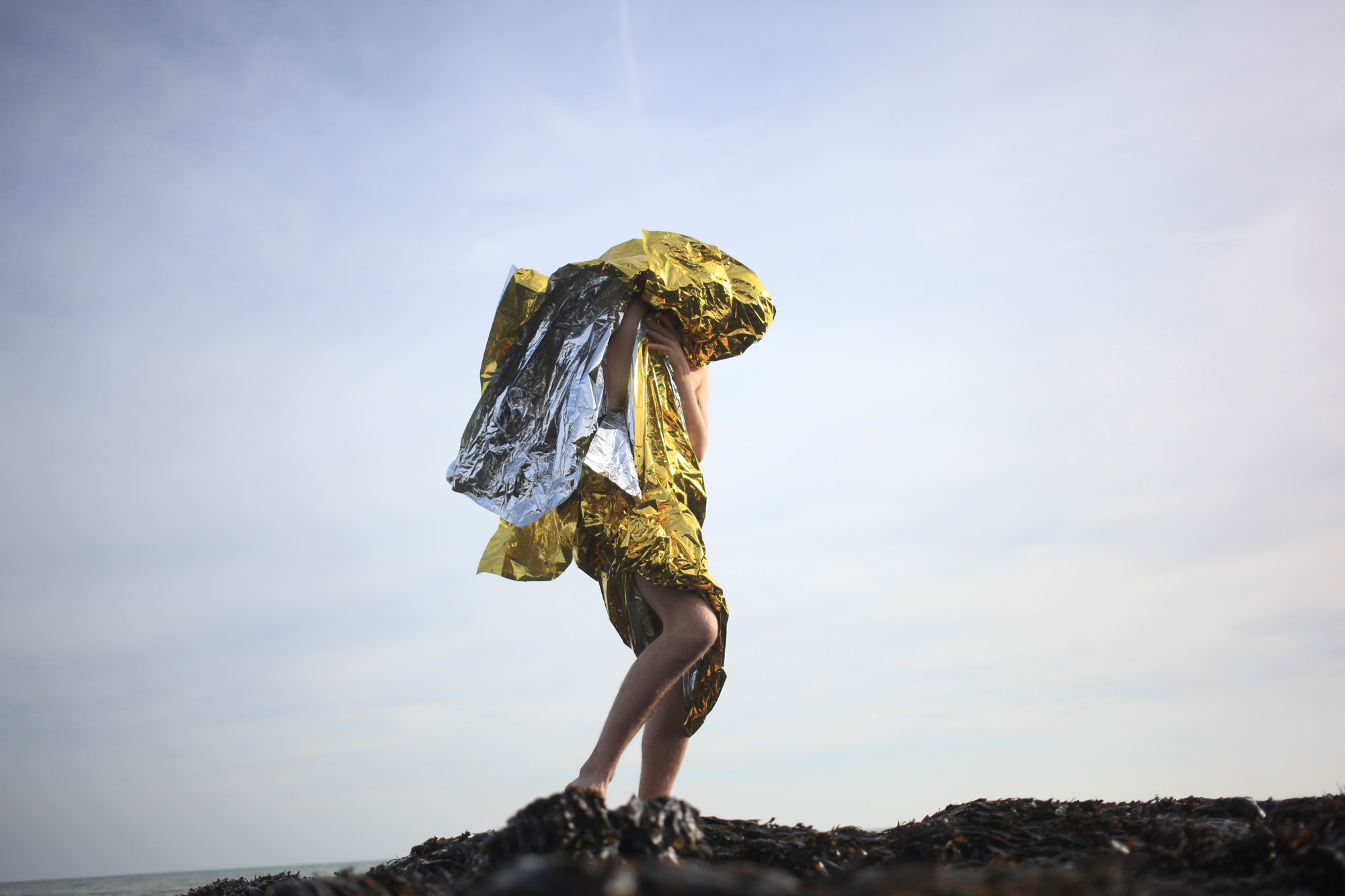 beneath the synthetic terf, we're looking at deep time baby. this is a QUEER MYTH OF THE ANTHROPOCENE, a stagger thru eco and gender anxiety, a collision of non-binary identity, climate catastrophe and the political potential of excess.
an anthropocene queen rises from a polluted wasteland + the earth groans, hooked on an iv drip they told us was JUST high pressure water + its skin cracks and breaks + that genderquake was a 6.8 on the richter scale + im tired + scared + lonely
this is myth is of transformation, and survival
imagined as a contemporary rite, co-written with Es Morgan and featuring a fresh dronescape by Nat Norland,
Here Comes The Sun
is an attempt to work thru eco + gender anxieties + construct new histories + imagine a different future + queer the apocalypse.
A publication of the text of
Here Comes The Sun
is forthcoming, published by ]performance s p a c e[.