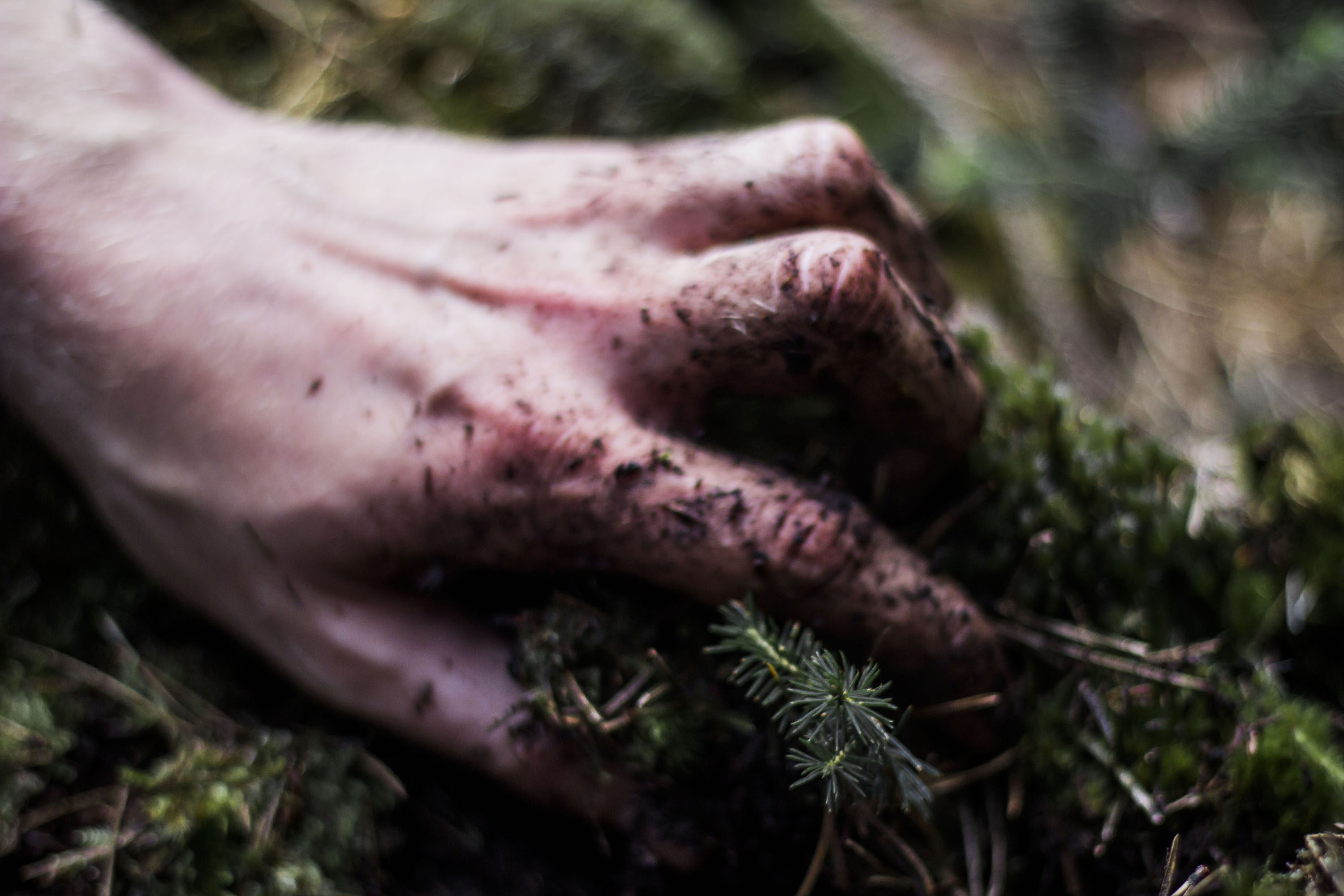 these teeming forms
is a collaboration between Joseph Morgan Schofield, Fenia Kotsopoulou and Zack McGuinness. The work is commissioned by ]performance s p a c e[ and supported by Arts Council England and VSSL studio. Still from video. Image by Fenia Kotsopoulou.
these teeming forms
forthcoming
Photo by Zack McGuinness.

What is the capacity of the [land/body] to hold and survive violence and loss? Inspired by a series of encounters on the South Pennine moors and by the specific geologic and ecological makeup of the landscape, these teeming forms imagines a mythic relationship between the queer body and the land. In the context of climate grief and queer trauma, the work will explore porosity and the ways in which the [land/body] functions as an archive and repository - for loss and violence, but also desire and hope.

Through ritual performance, these teeming forms explicates a queer way of belonging to and with the land as a way of navigating grief and transforming loss, and of escaping from the toxic and impoverished present. In this way, we intend these teeming forms to hold space for acts of personal and collective desiring, towards a better future imaginary, a queer horizon.